Supplies safety in the most demanding conditions
With an industry-leading 100-mph wind load, and a 25-year design life, the SQ3TS Portable Traffic Signal is the temporary traffic control workhorse that you can rely on year after year.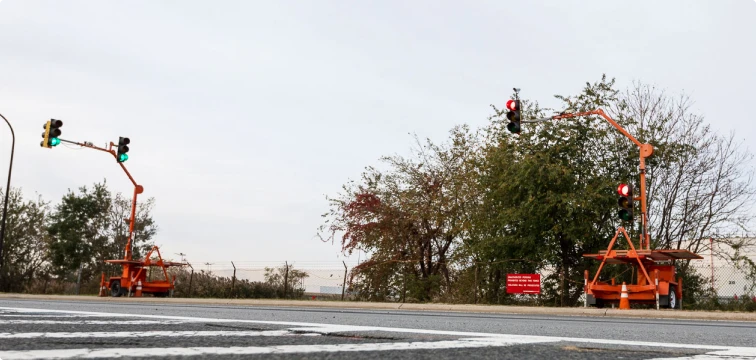 Long-term projects
A 30-day battery run time is extended with 600 watts of solar capacity.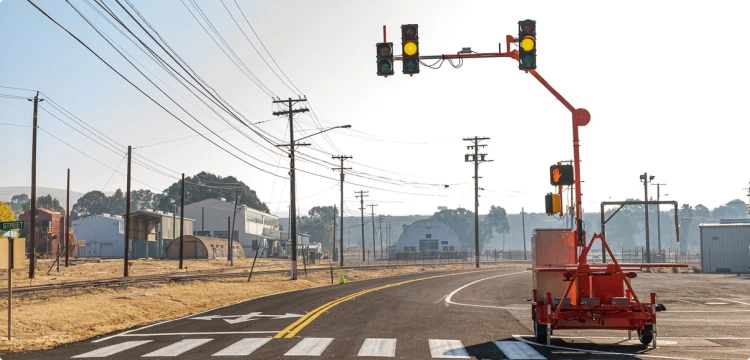 The ultimate temporary traffic control solution
Approved by more state DOTs than any other PTS.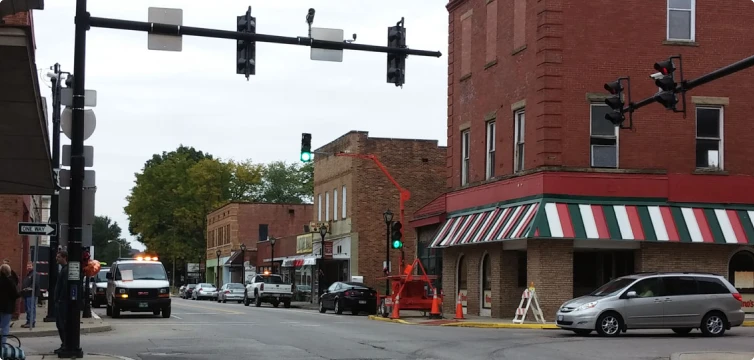 Knockdowns & emergency response
Interface seamlessly with permanent signals.
At a glance
The SQ3TS Portable Traffic Signal exceeds NEMA TS-5 specifications for Type TR1 PTS.
Download full spec sheet
Transport height
7' 6" (2 M)
Trailer weight
3,500 lb. (1587 kg)
Trailer width
7'1" (216 cm)
Lamp type
12" (300 mm) diameter LED
Power source
12V / (16) 6V batteries
Features
Heavy-duty trailer with 25-year design life
Signal arm extends 68" to 180" (with 15' upgrade)
Lay-flat solar panels
One-touch easy-up hydraulic lift
Up to 14 phases of traffic per system
30 days run time on batteries alone
Withstands 100 mph winds
10-year structural warranty
Download the SQ3TS info sheet
The best gets better with optional upgrades
PERFORMANCE
From a simple one-lane bridge repair project, to complete intersection control, the SQ3TS System has you covered, under even the most demanding conditions.
The SQ3TS Portable Traffic Signal is equipped with a one-touch, easy-up hydraulic lifting system to make deployments simple.
Every SQ3TS can run for 30 days on battery power alone, and even longer with the 600 watts of solar, which comes standard.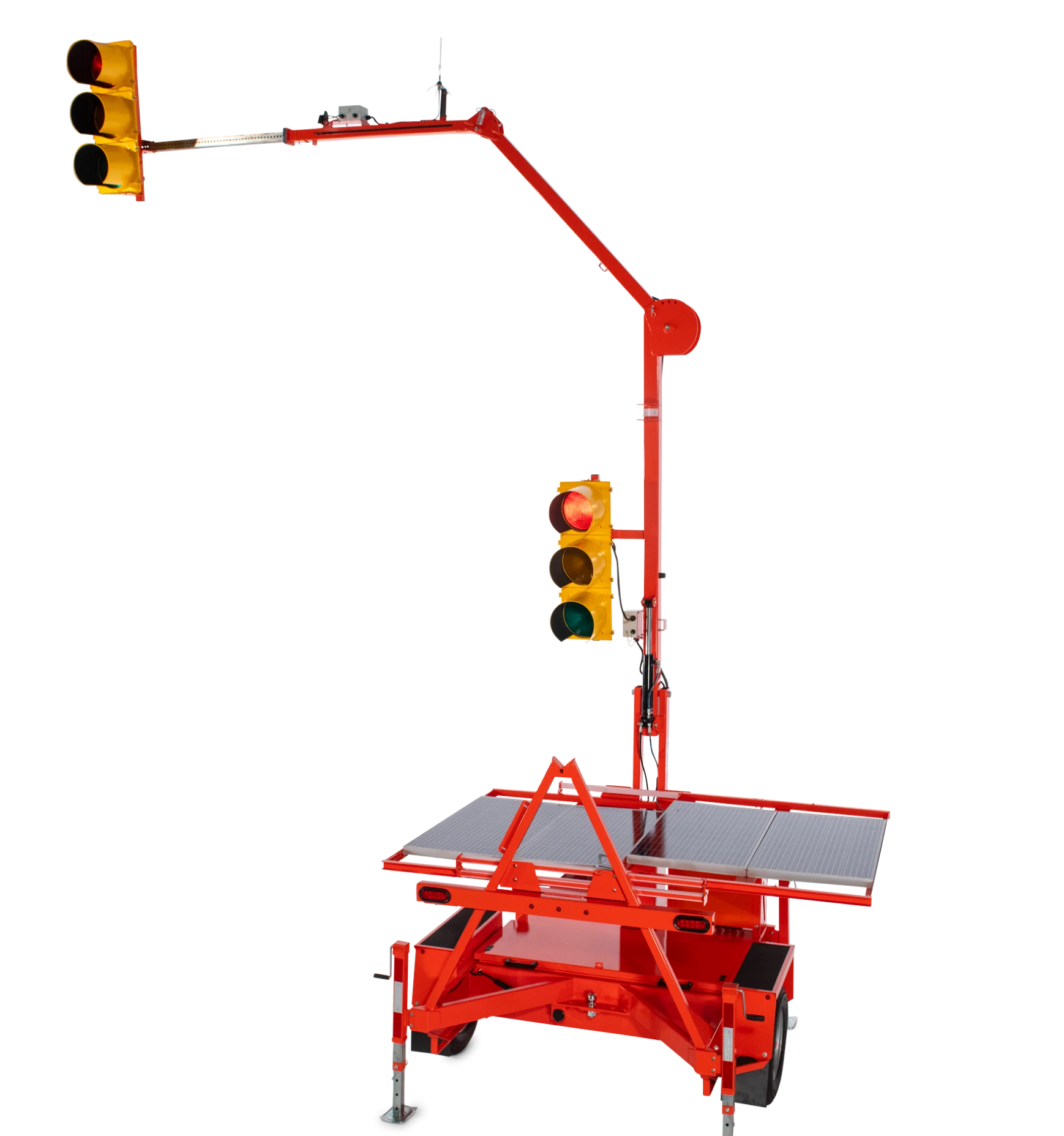 RELIABILITY
The SQ3TS is approved by more state DOTs than any other Portable Traffic Signal system.
The SQ3TS trailer achieves an industry-leading 25-year design life and 10-year structural warranty.
03
Mother Nature approved
Withstands sustained wind speeds of 100 mph and wind gusts of up to 110 mph – the highest ratings in the industry – with no additional ballast required.
Each signal is equipped with our one-of-a-kind Malfunction Management System (MMS) to monitor all other signals within the PTS network wirelessly.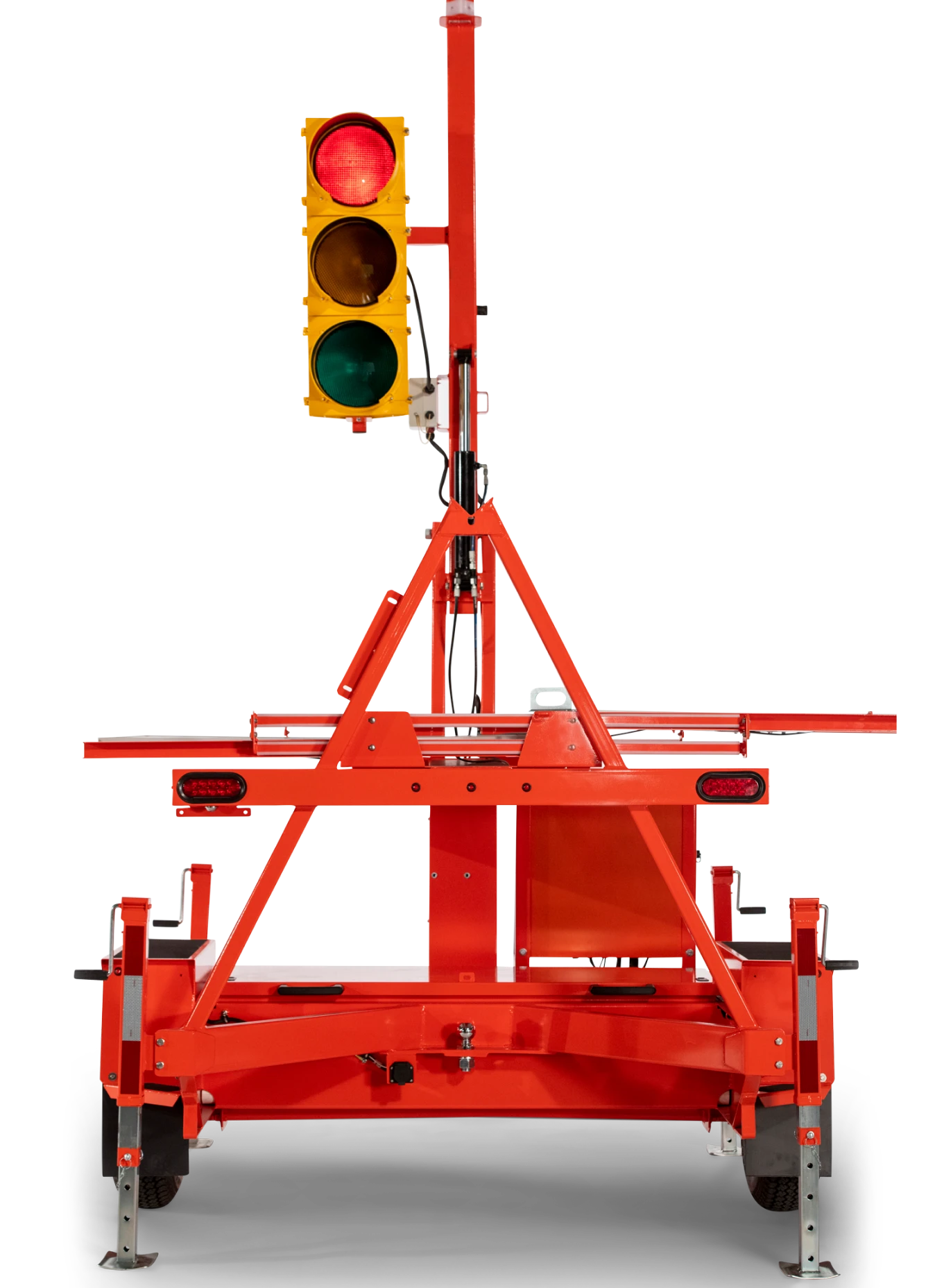 "The SQ3 is the best tool for us to deploy a temporary intersection. I love using this system!"
Control
The Remote Signal Management System allows for live monitoring of signal operation, as well as the ability to remotely adjust signal timings over the internet.
Work zone video monitoring and instant text and email alerts 24 hours a day provides the highest level of safety, security, and peace of mind.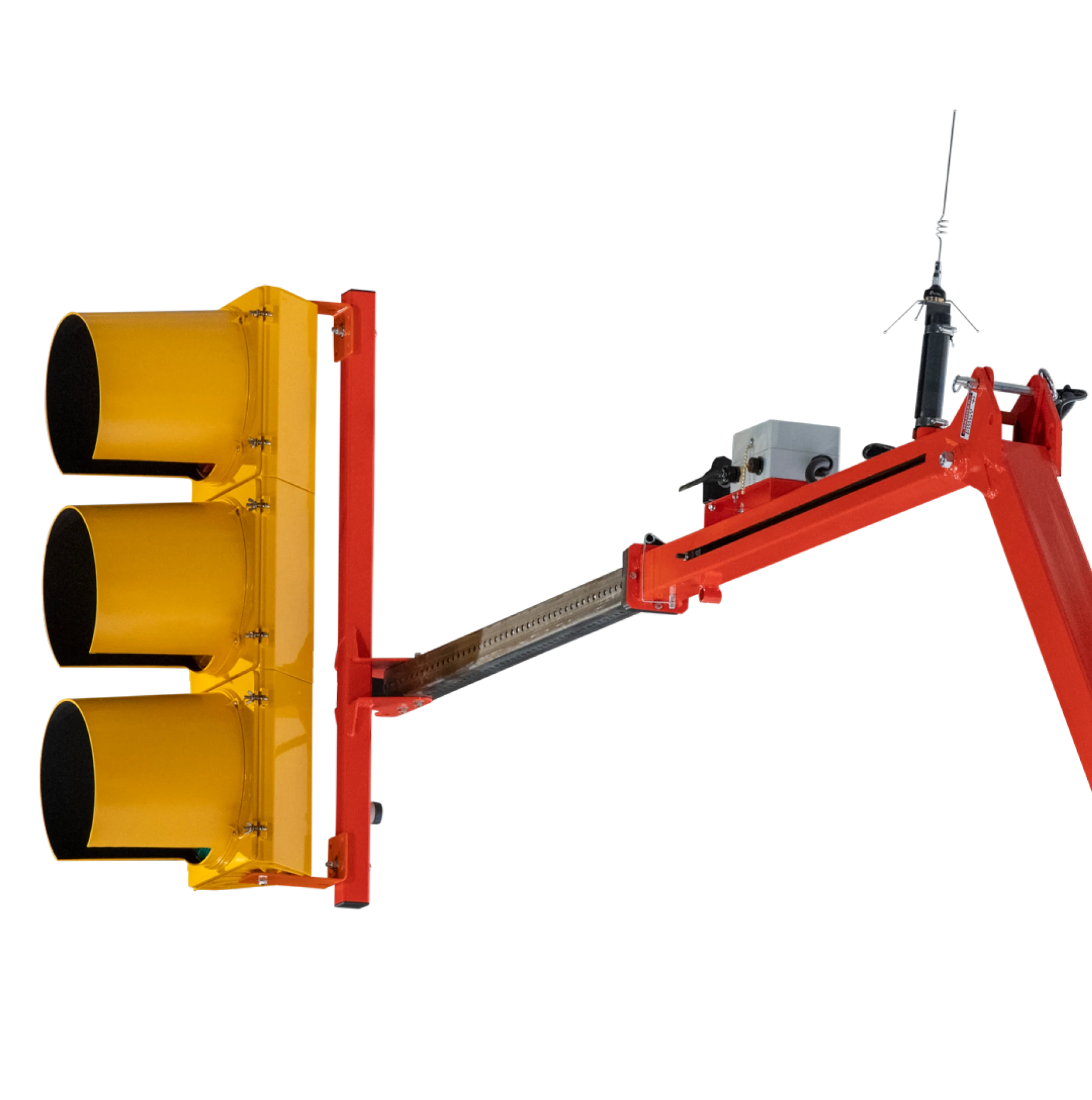 Backed by real, (and really passionate) people
Product training
Technical support
Product & sales support
Product availability