The most durable flagger assistance device. Meet the Trailer-Mounted AFAD.
Made better with the people that use it.
Our Trailer-Mounted Automated Flagger Assistance Device was created in collaboration with state DOTs, agencies, and end users. The trailer design, rotating gate arm, and independently rotating indications make deployment fast and efficient.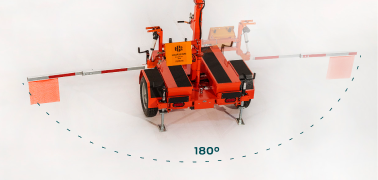 Independently rotating mast and gate arm
This added convenience provides flexibility when positioning and deploying the TM-AFAD, keeping workers as safe as possible.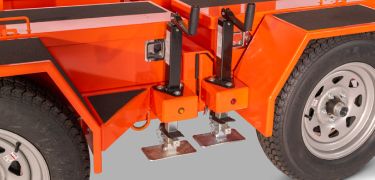 Nesting/tandem-tow trailers
AFAD trailers can be tandem-towed to the jobsite, making transportation efficient and cost-effective. Trailers also nest together for instances when tandem towing isn't permitted.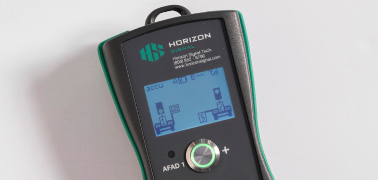 Intuitive control
Wireless remote features convenient push button controls and graphical interface, with up to 20 hours of battery life.
Gate arm
6' / 180° rotation
Lamp type
12" diameter LED
Power source
12V / (4) 6V batteries
Features
360° independently rotating signal head
180° rotating gate arm
7-10 days battery runtime
Pushbutton operation
Nesting tandem tow trailers
Easy up gear lift
Download the TM-AFAD info sheet
PERFORMANCE
The TM-AFAD has been designed from the ground up to meet the needs of today's traffic control industry.
The 180° rotating gate arm and 360° independently rotating signal make the TM-AFAD equipped for many applications.
With a battery run time of 7-10 days, the TM-AFAD is perfect for short term projects.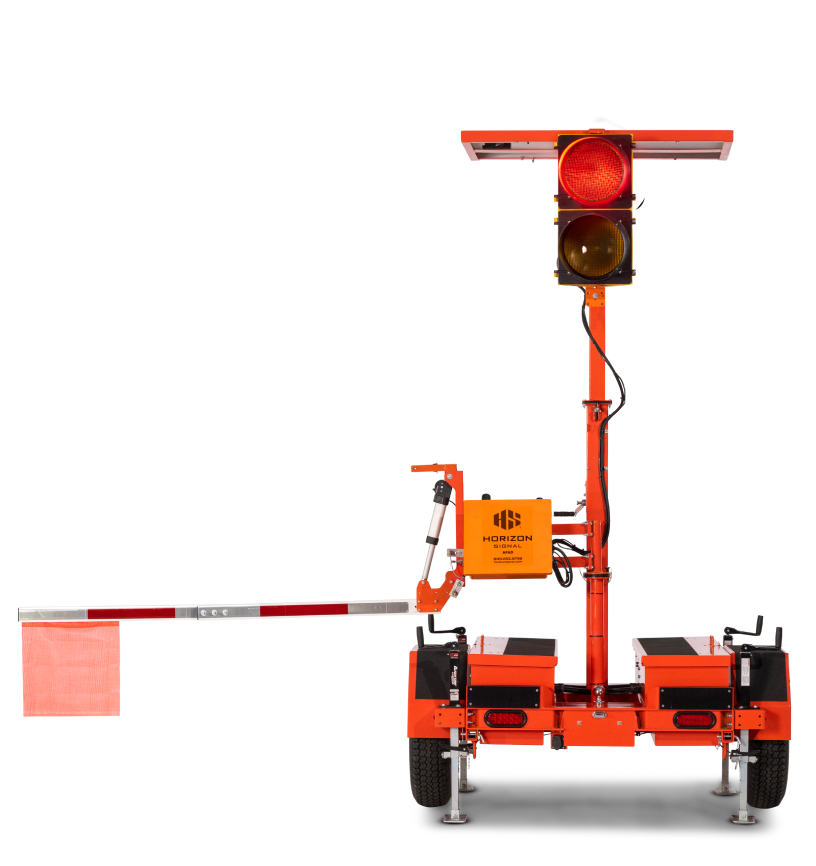 Remote control
Remote control combines an intuitive graphical user interface with the reliability of  push button control.
The CM-AFAD's remote control lasts up to 20 hours and includes a replacement AA battery backup.
Interface includes a wireless signal strength indicator to help you stay in range.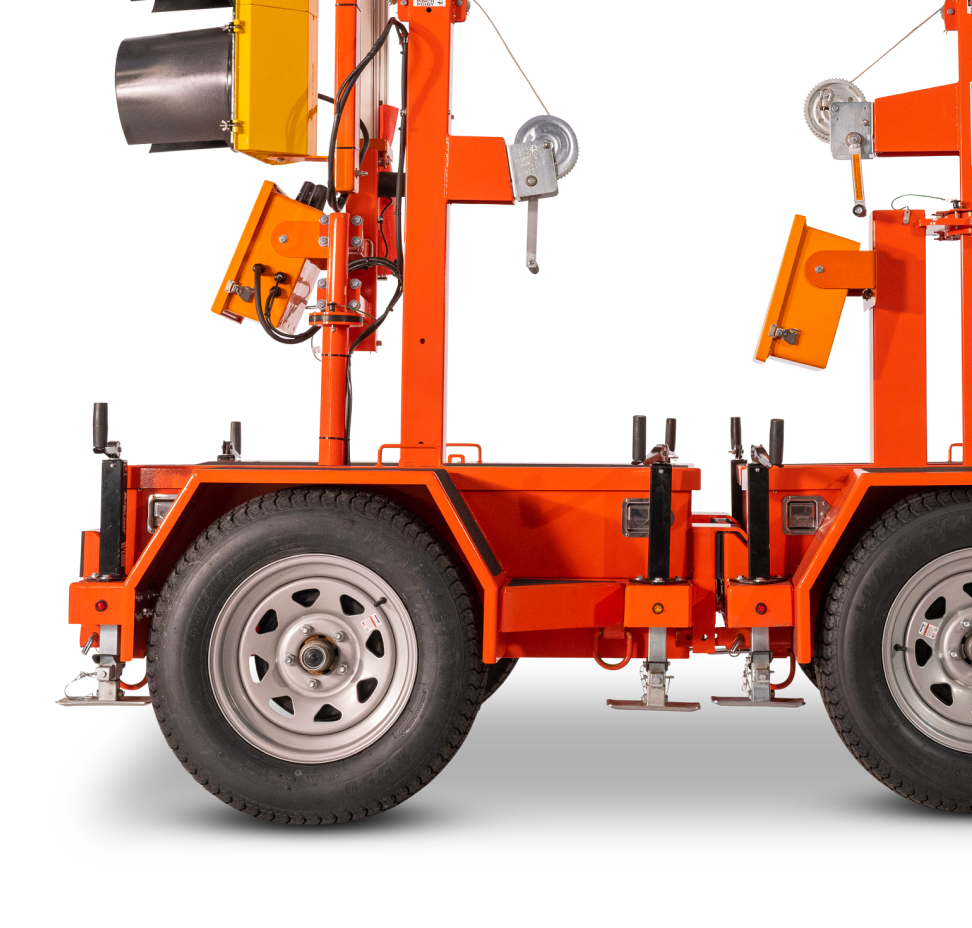 Control
The Remote Signal Management System allows for live monitoring of signal operation, as well as the ability to remotely adjust signal timings over the internet.
Work zone video monitoring and instant text and email alerts 24 hours a day provides the highest level of safety, security, and peace of mind.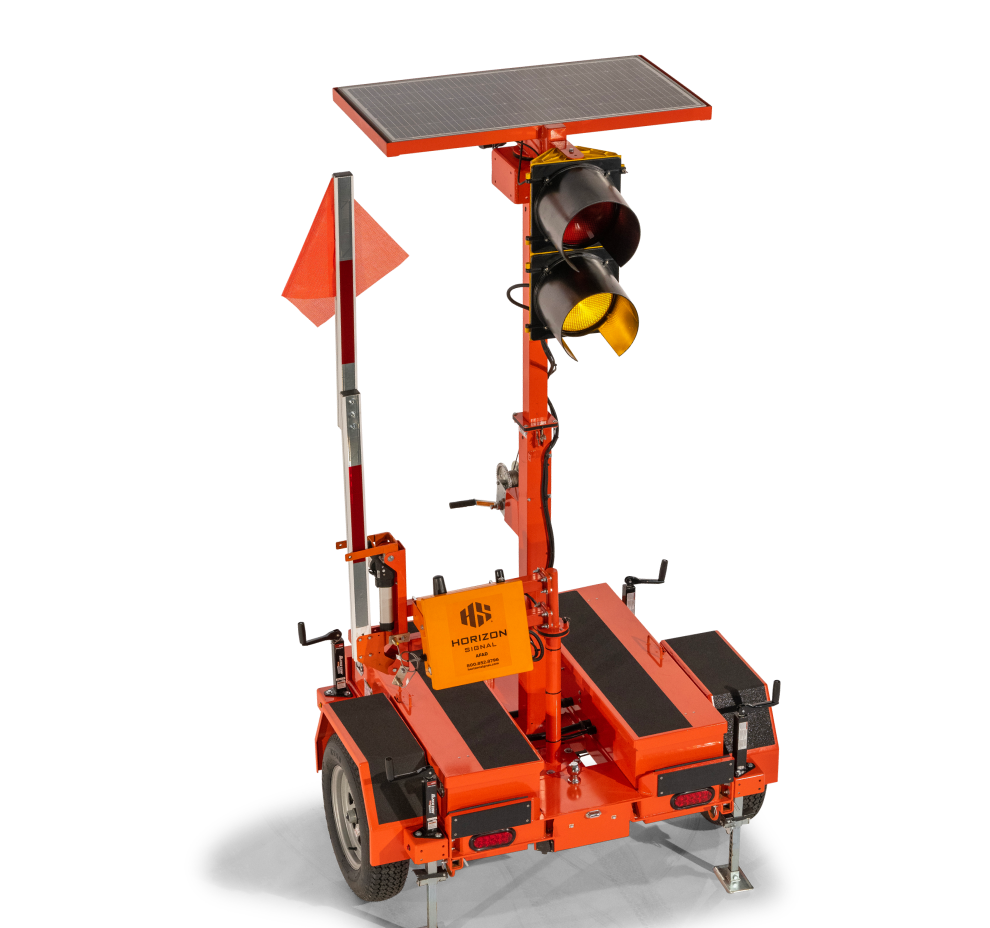 Backed by real, (and really passionate) people
Product training
Technical support
Product & sales support
Product availability