Increased safety for flaggers. Meet the Cart-Mounted AFAD.
The Cart-Mounted Automatic Flagger Assistance Device
The Cart-Mounted AFAD is a simple, yet powerful addition to your flagging crew. Built on our dependable SQ2® platform, the CM-AFAD is engineered for the rigors of daily work zone applications, and can be deployed and operational within minutes.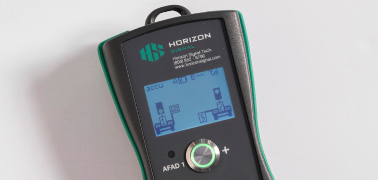 Intuitive control
Wireless remote features convenient push button controls and graphical interface, with up to 20 hours of battery life.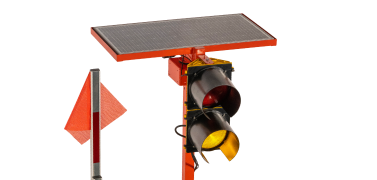 Utility work
The CM-AFAD enables flaggers to control the flow of traffic from a safe distance of work zones.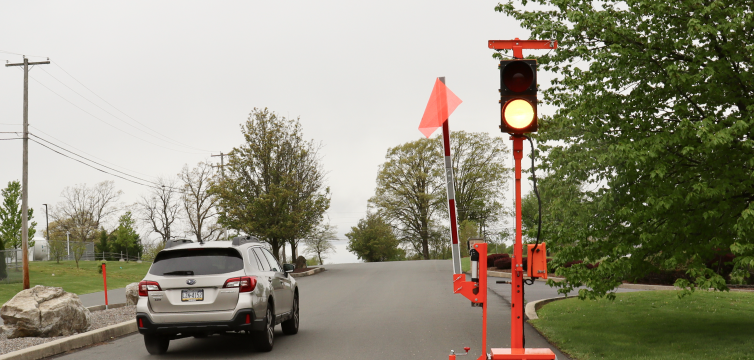 Short-term projects
With a full week of flagging on a single charge, the CM-AFAD holds plenty of power for quick projects.
At a glance
The Cart-Mounted AFAD meets MUTCD standards for Automated Flagger Assistance Devices.
Download full spec sheet
Cart footprint
31 x 25.5"
Lamp type
12" diameter LED
Power source
12V / (2) 12V batteries
Features
45-amp battery charger standard
6' reflectorized gate arm
Convenient Push button operation
One week of battery runtime
Easy up gear lift
Built on the SQ2® platform
Download the CM-AFAD info sheet
The best gets better with optional upgrades
PERFORMANCE
01
Increase flagger safety
Remote controlled operation allows flaggers to stay a safe distance from the work zone.
The compact design of the CM-AFAD makes it easy to move and deploy.
The CM-AFAD can perform one full week of flagging on a single battery charge.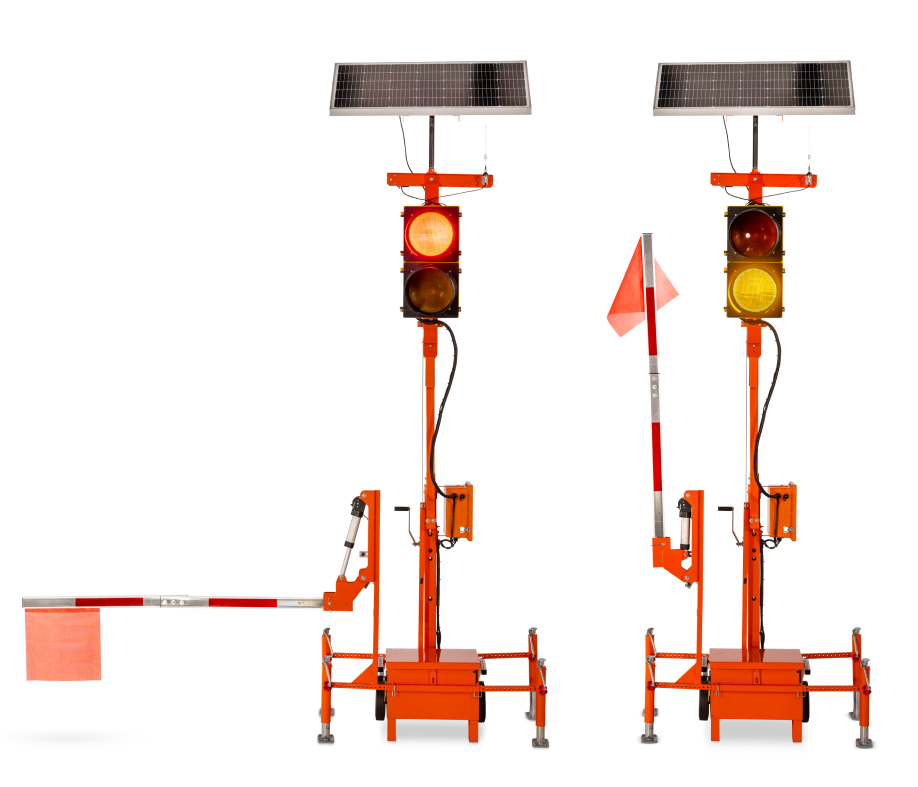 "The Horizon Cart-Mounted AFAD is a perfect addition to my rental fleet. The versatility of swapping my fleet between AFAD and PTS is unmatched."
Control
The Remote Signal Management System allows for live monitoring of signal operation, as well as the ability to remotely adjust signal timings over the internet.
Work zone video monitoring and instant text and email alerts 24 hours a day provides the highest level of safety, security, and peace of mind.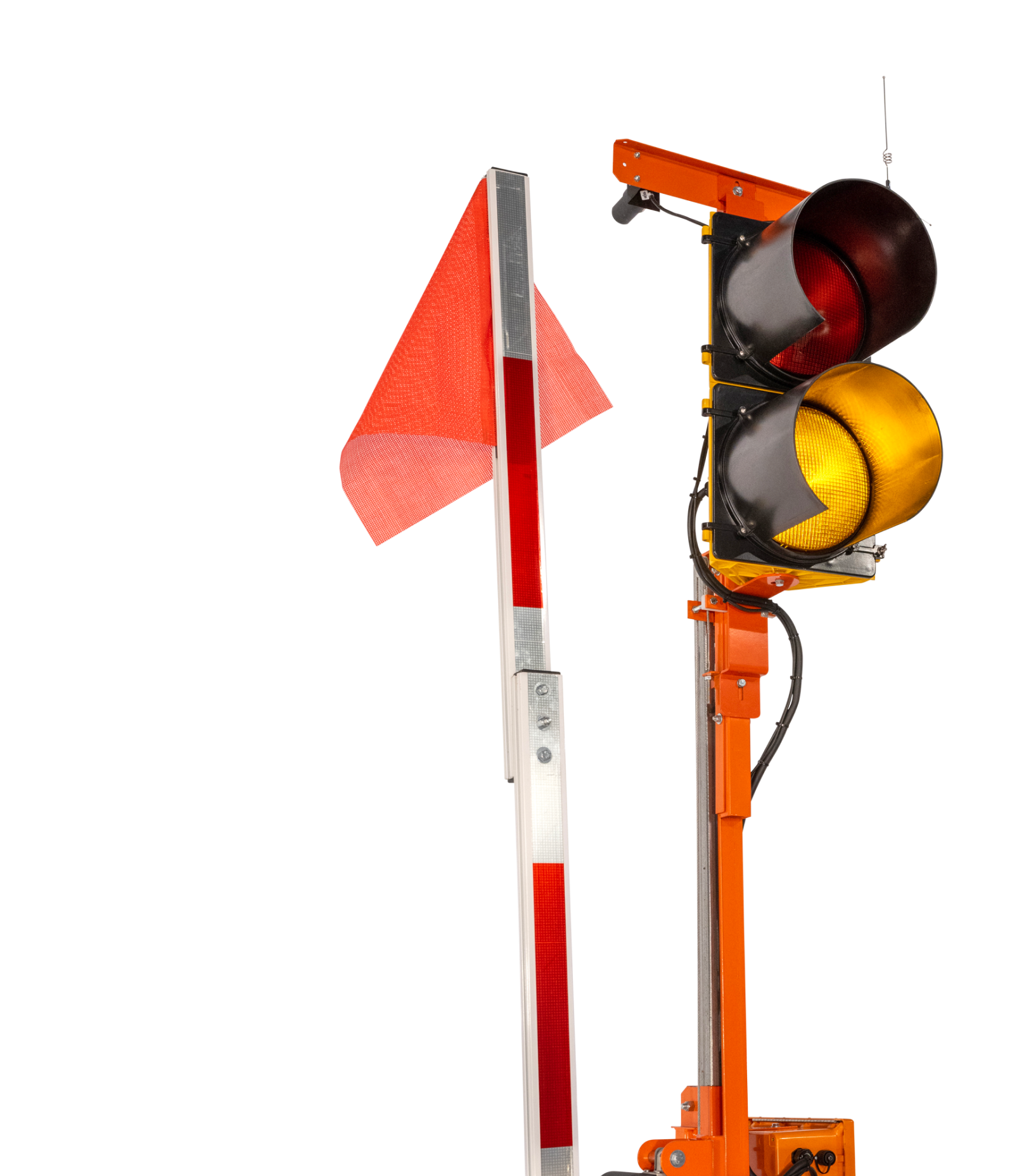 Remote Control
Remote control combines an intuitive graphical user interface with the reliability of push button control.
The CM-AFAD's remote control lasts up to 20 hours and includes a replacement AA battery backup.
Interface includes a wireless signal strength indicator to help you stay in range.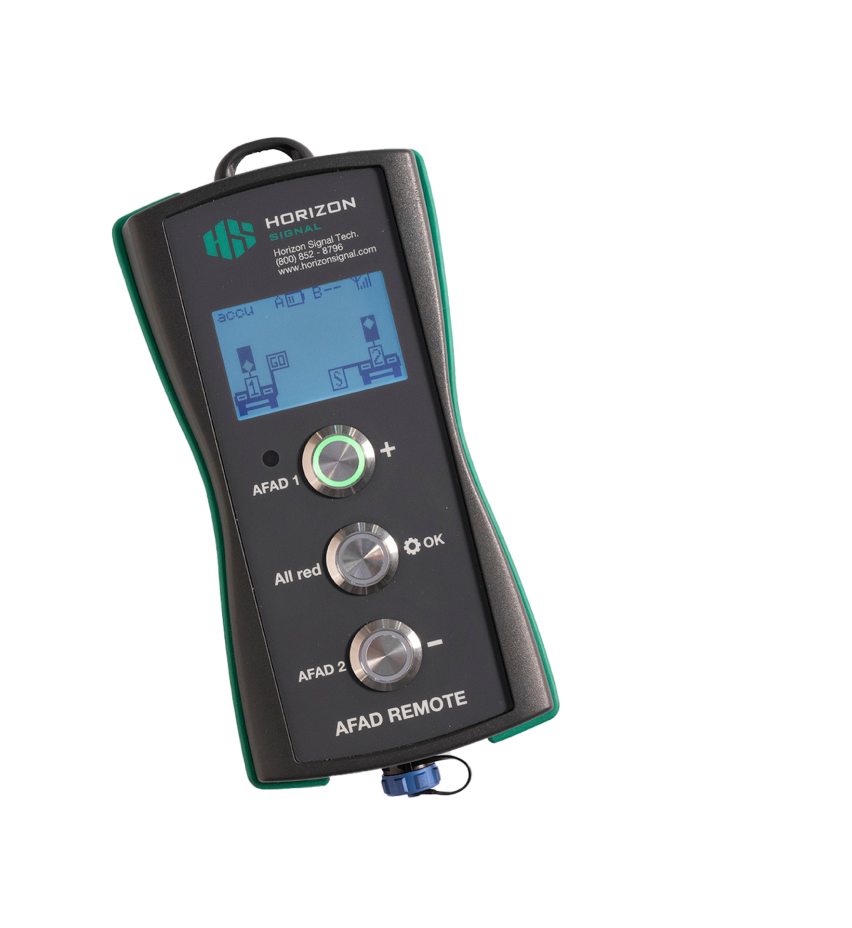 Backed by real, (and really passionate) people
Product training
Technical support
Product & sales support
Product availability