Developed in partnership with state DOTs
Since 2011, Horizon Signal has worked alongside FHWA and numerous State DOTs to develop the DAD as an effective method for controlling residential driveway traffic. The DAD is engineered to manage traffic from driveways within a one-lane work zone. Flashing arrows direct drivers to make safe turns out of their driveway and into the construction zone.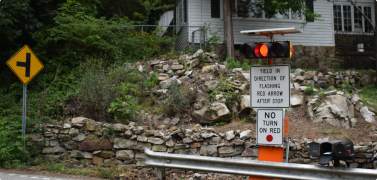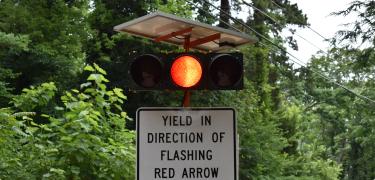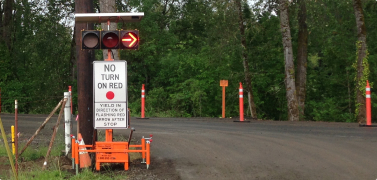 At a glance
The DAD can be built on our compact SQ2 cart and our powerful SQ2T trailer signal platforms.
Download DAD spec sheet
Solar charge
130w (optional)
Solar charge
300w standard
Deployed height
96" (244 cm)
Deployed height
200" (5.08 m)
Optional power
12V / (2) 12-volt batteries
Power
12V / (8) 12-volt batteries
Cart footprint
31" x 25.5" (79 x 65 cm)
Footprint
67" x 57.9" (170.18 x 147.066 cm)
Cart weight
420 lb. (190 kg)
Trailer weight
1,400 lb. (635.0293 kg)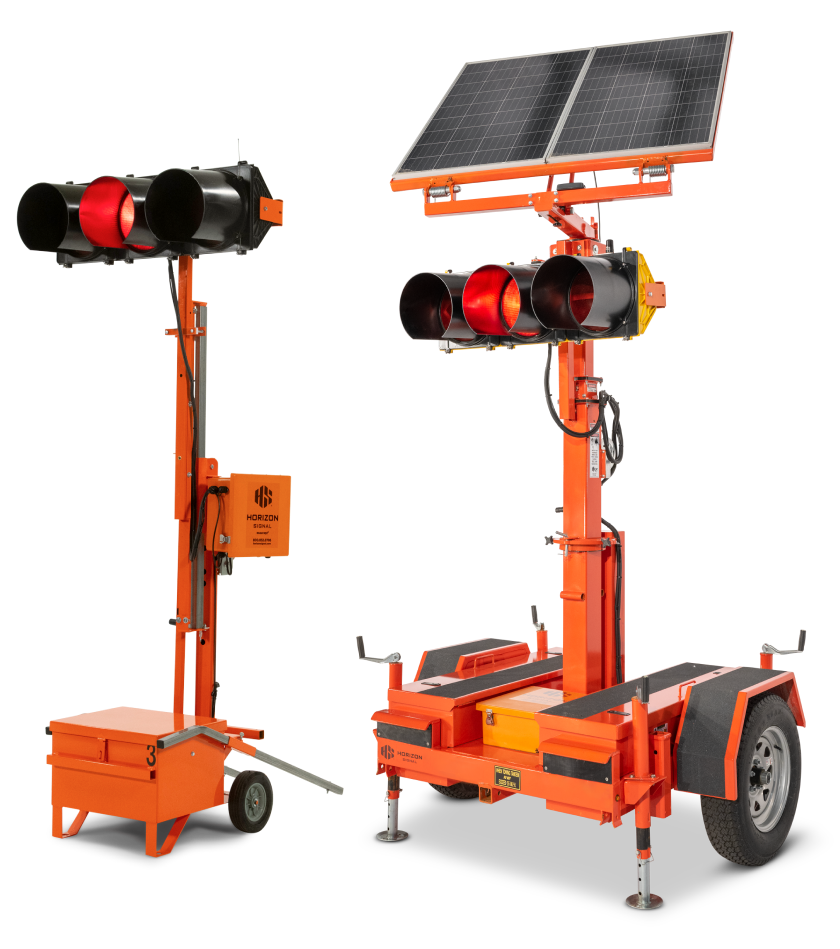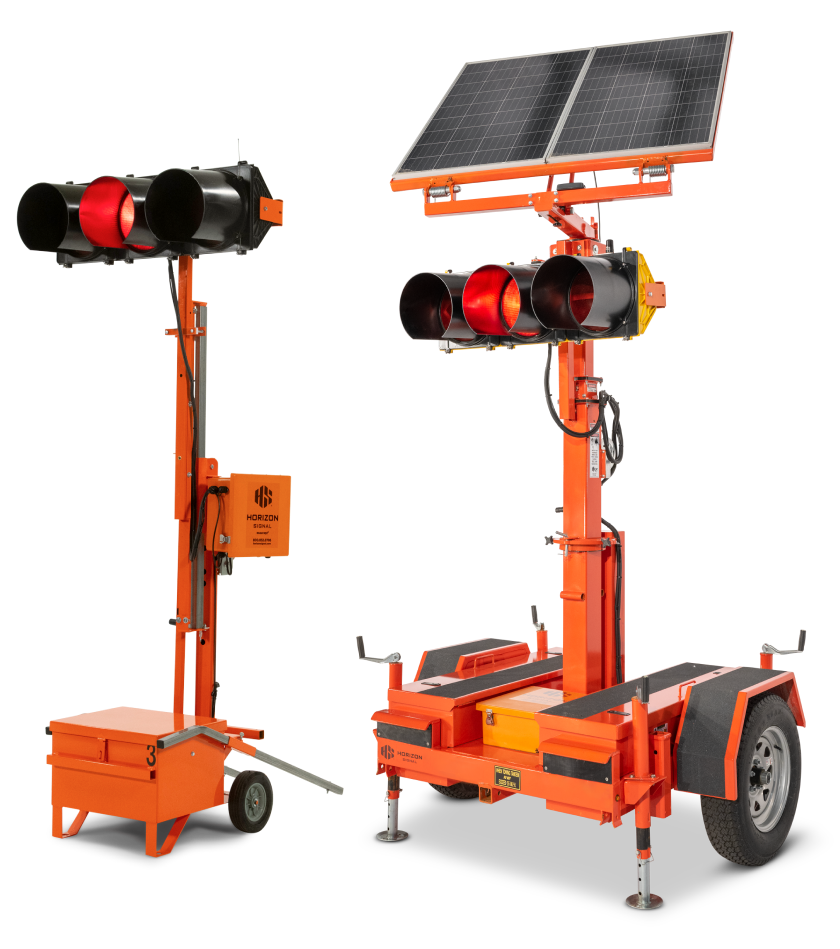 Features
Available in two form factors
Flashing arrows indicate traffic flow
Full conflict monitoring
Sequential activation
Unlimited quantity per work zone
Reduces likelihood of wrong-way driving in work zones
Download DAD info sheet
"DADs are allowing Engineers to reimagine work zone layouts. The flexibility that is provided with DADs increases production, improves overall safety, and allows for access to be maintained. It truly is making our roadways safer for everyone."
Backed by real, (and really passionate) people
Product training
Technical support
Product & sales support
Product availability