The original flagger replacement device
The SQ2 system is the most dependable and user-friendly flagger safety PTS system, enabling work crews to complete projects quicker and safer.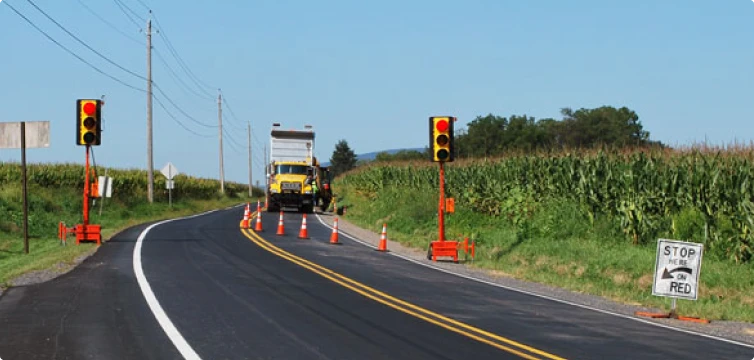 Short-term lane closures
The SQ2 is the perfect alternative to flaggers for short-term work zone projects.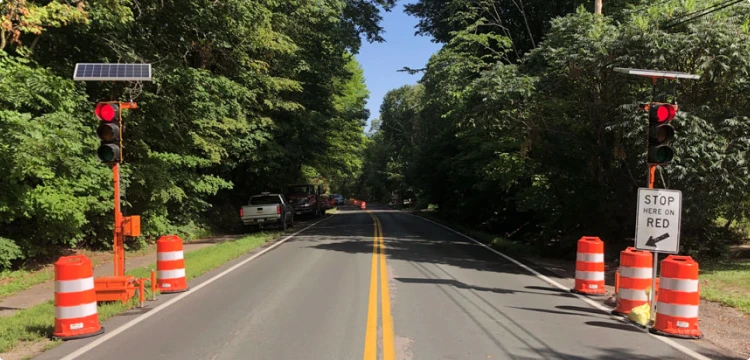 Utility work
The SQ2 enables a safe corridor for utility workers and thoroughfare.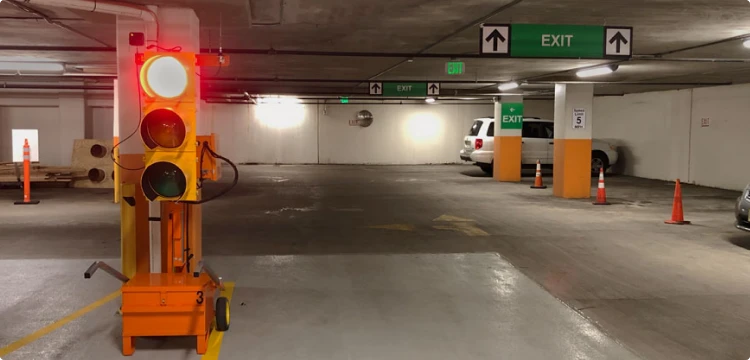 Parking garages
The SQ2 manages traffic flow safely and effectively in even the most confined parking garages.
Transport height
63" (1.6 m)
Deployed height
96" (244 cm)
Cart weight
420 lb. (190 kg)
Cart footprint
31 x 25.5" (79 x 65 cm)
Lamp type
12" (300 mm) Diameter LED
Power source
12V / (2) 12V batteries
Features
Fast deployment & relocation
Easy-up gear lift
Built-in Malfunction Management System
The only crash tested PTS available
A full week of power in a single charge
Download SQ2 info sheet
Equip your SQ2 with optional extras
PERFORMANCE
All of our signals are equipped with our Multi-Signal 2.0 operating system and dual-processor malfunction monitoring system.
The SQ2 is built for fast, easy deployment, relocation. One person can set a work zone in a matter of minutes.
A single charge powers the signal for a full week, even longer with optional add-ons.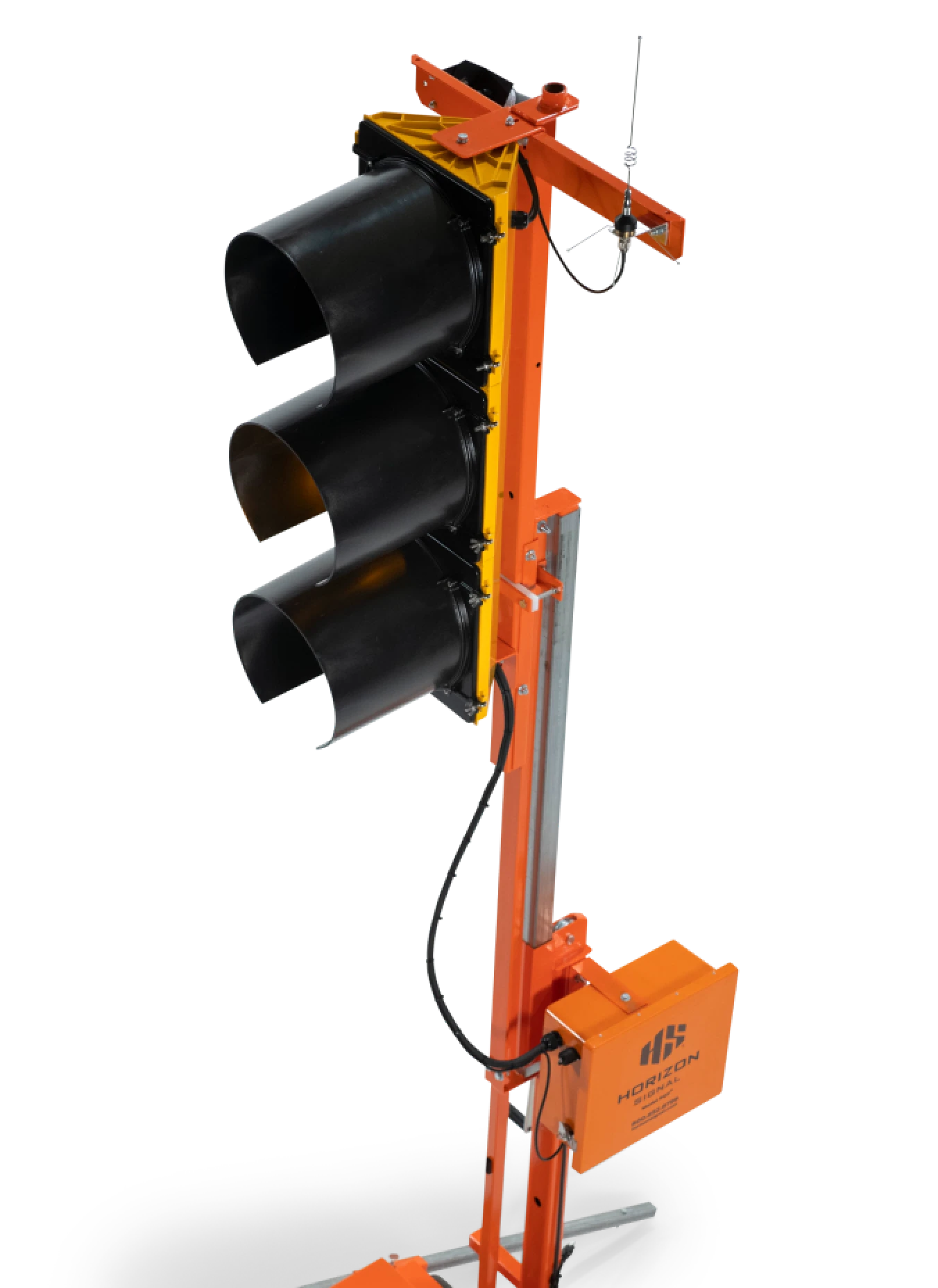 RELIABILITY
The SQ2 is the only Portable Traffic Signal that has been successfully crash tested to NCHRP 350 TL-3 standards.
SQ2 carts are built to last. In fact, most SQ2 systems built 10 years ago are still on the road today.
All Horizon Signal systems operate on a high-speed, secure, closed wireless network equipped with Horizon's advanced dual-processor Malfunction Management System (MMS).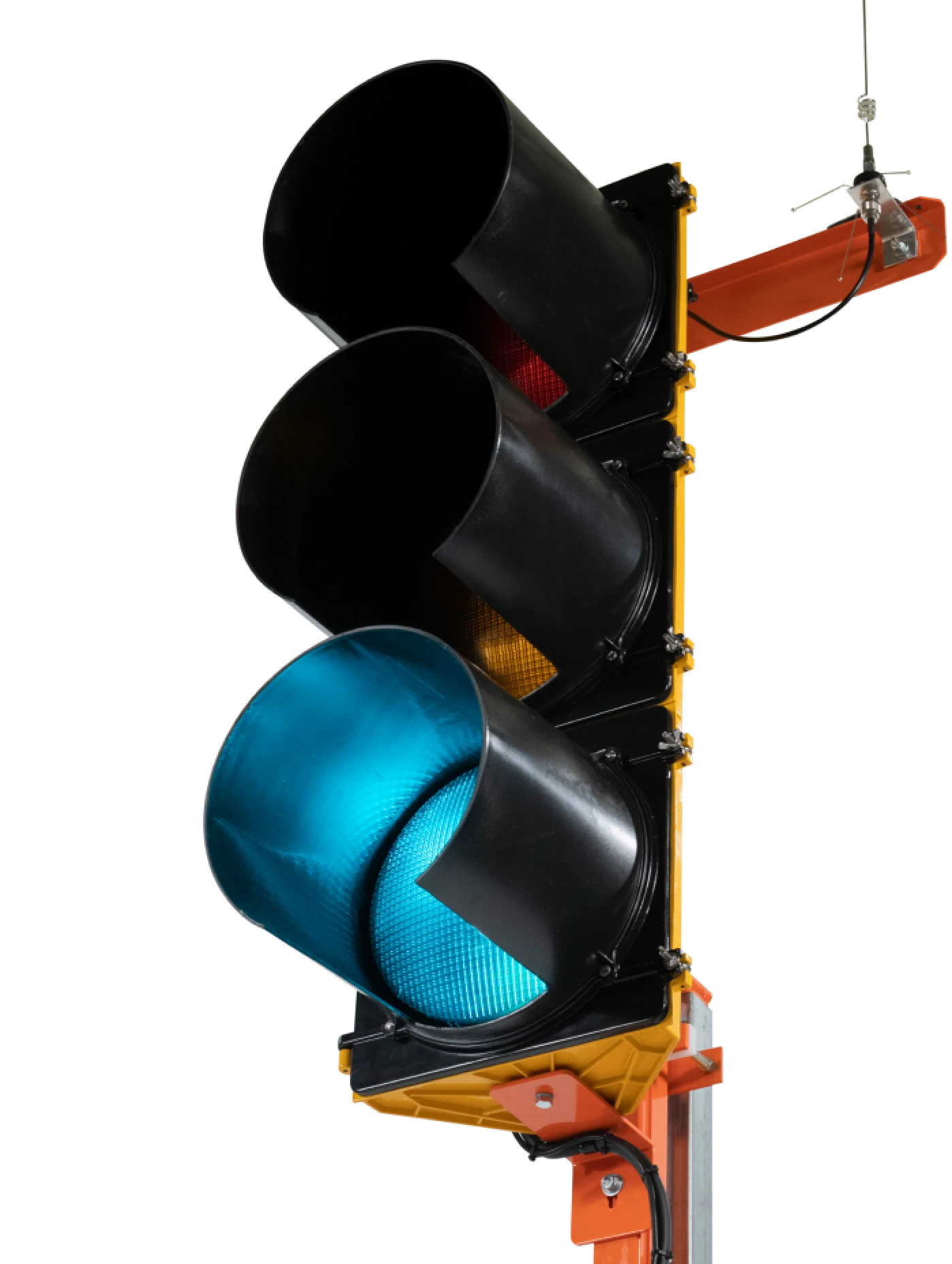 Efficient
Deploy SQ2 in a matter of minutes so you can get to work quickly and complete your project on time.
SQ2 system allows reduction of overall project costs by replacing a whole flagging crew – NYSDOT analysis showed 66% savings over flaggers.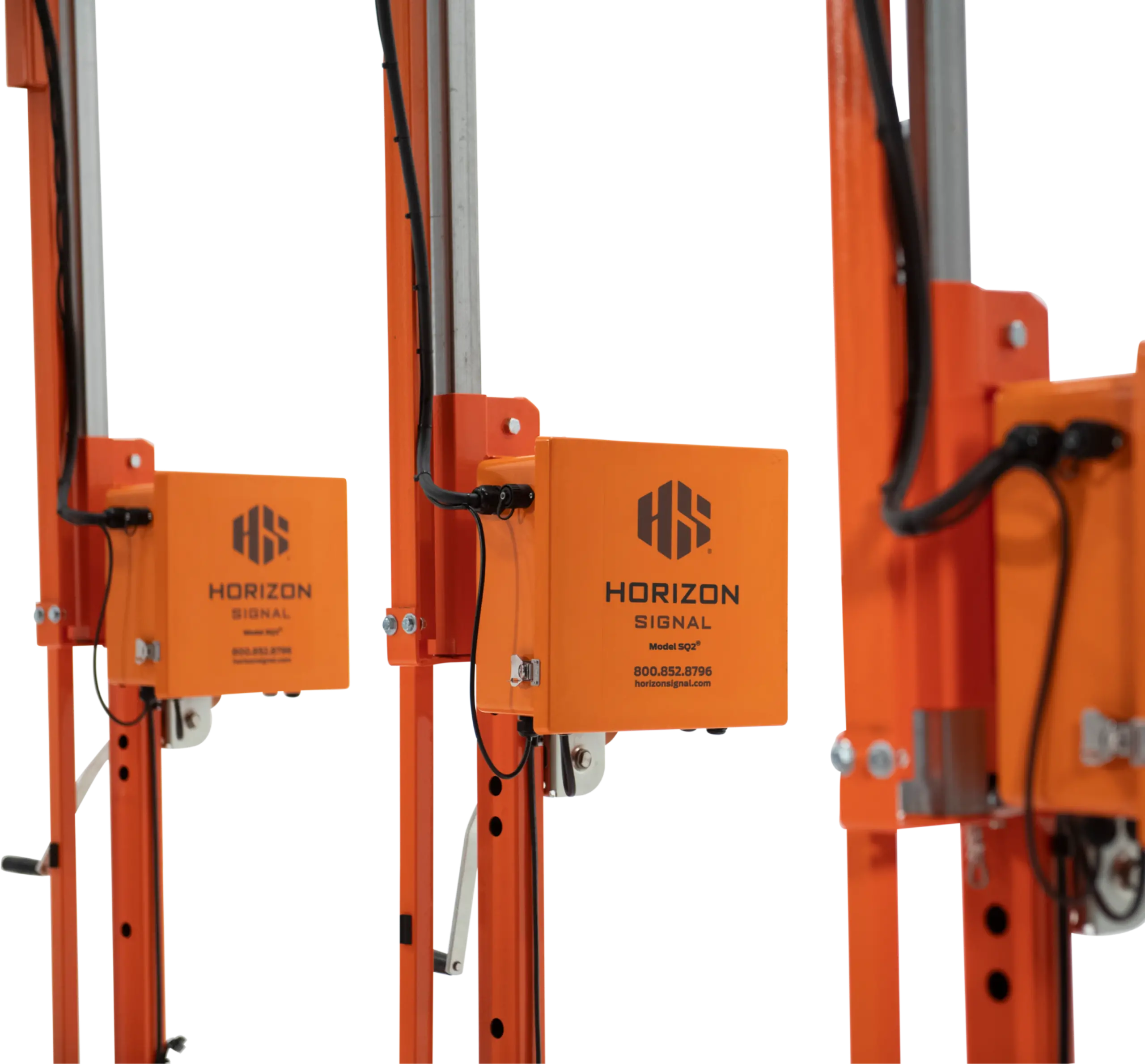 Trailer Transport
Our specially built trailers make it easier than ever to transport, store and accommodate charging of up to four SQ2 signals.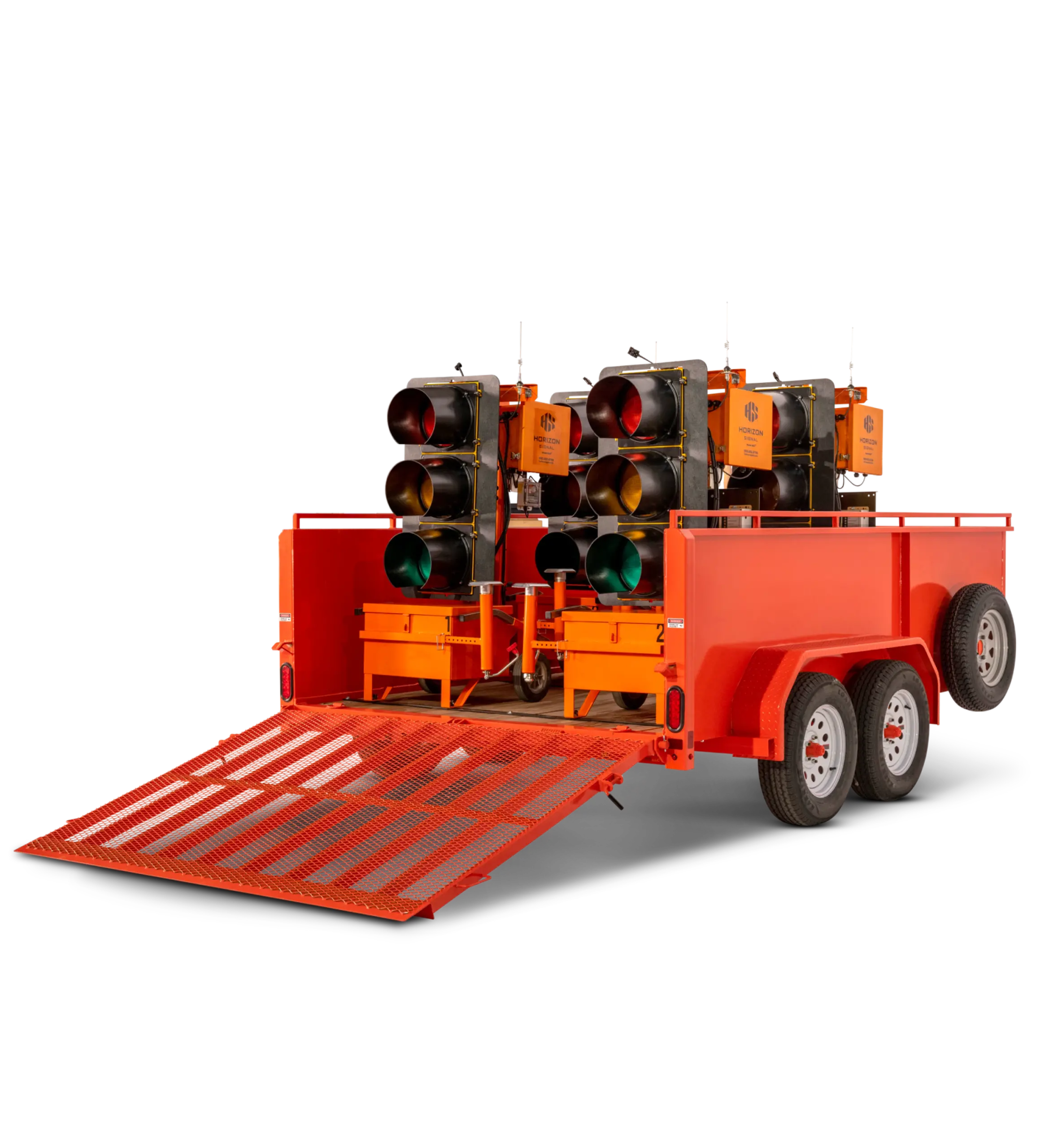 Backed by real, (and really passionate) people
Product training
Technical support
Product & sales support
Product availability